Armin Van Buuren DISCOGRAFIA FULL!!
Armin van Buuren nació en Leiden, Países Bajos, el 25 de diciembre de 1976. Van Buuren es un reconocido DJ y productor de música trance. Es considerado por DJ Magazine el disc jockey número 1 del mundo del 2008.
Inicios
Armin van Buuren se sintió fascinado por la música desde muy temprana edad. Se ha dicho que esto se debe al hecho que su padre escuchaba variados géneros musicales. Además de la música, Armin se interesó en la tecnología y la computación. A los catorce años compró su primer sampler, tomó prestado el sintetizador de su padre y comenzó a producir música. - - Durante la adolescencia, Armin iba a la escuela sobre su bicicleta y aprovechaba estos viajes para escuchar música a través de audífonos. En aquella época Armin escuchaba la música de Jean-Michel Jarre y Ben Liebrand. Armin envió un demo de una de sus canciones a Ben Liebrand y como resultado Liebrand le tomó aprecio a la música de van Buuren. Al corto tiempo, Ben y Armin empezaron a producir y mezclar juntos. - - La pasión de Armin por crear mixes creció y al corto tiempo comenzó a trabajar como DJ en una discoteca de Leiden llamada Nexus. En 1995 se graduó en la escuela y se inscribió en la universidad para estudiar derecho. Al mismo tiempo trasladó todo su equipo de su habitación a un estudio de producción. Fue en esta nueva "oficina" que van Buuren produjo los éxitos "Touch Me" y "Communication". Armin no quiso limitarse a un solo estilo musical y por lo tanto cada una de sus producciones consecuentes tuvo un estilo un tanto diferente a las primeras; consecuentemente van Buuren ha dicho que "uno no debe de convertirse en prisionero de su propio estilo." Dicho DJ describe su estilo como eufórico, reanimador, melódico y energético. - - Armin ha sido una persona muy ambiciosa: ha estudiado, producido y ha sido un DJ al mismo tiempo. El músico ha dicho que la única forma de hacer algo es si a uno le gusta hacerlo. Ha declarado que su máxima aspiración es poder "hacer lo que le gusta y divertirse lo más posible mientras lo hace." - - Recientemente Armin van Buuren ha trabajado bastante en su carrera como DJ ya que ha empezado a presentarse en vivo varias veces por semana. Armin siempre ha mostrado aprecio por sus admiradores, incluso ha dicho que son lo más importante para un DJ y por lo tanto no es raro verlo firmando autógrafos para sus fans sobre discos de vinyl, volantes, camisetas, partes del cuerpo o teléfonos móviles
Armin como productor
Armin van Buuren siempre ha contado con su propio estudio de producción y por lo tanto ha trabajado independientemente en la mayoría de sus proyectos. Nunca ha utilizado a un ingeniero para editar sus sonidos ya que dice que no quiere que nadie interponga algún estilo sobre su música.

Armin ha lanzado varias pistas desde 1995 y lo ha hecho bajo una variedad de sellos. El primer éxito de van Buuren fue "Blue Fear", sencillo que se lanzó con el sello Cyber Records. Este single, cuyo género se definió como Euro trance, tuvo mucha popularidad en el Reino Unido. "Communication", su segundo éxito, también se lanzó bajo el mismo sello; está canción llegó a ser bastante popular en Ibiza en el verano de 1999. Después de que Armin firmara un contrato con AM
M Records, "Communication" se popularizó aún más.

Armin van Buuren ya contaba con su propio sello cuando "Communication" salió al aire. El sello de Armin, llamado Armind, fue un proyecto que formó junto con United Recordings. La primera canción que se produjo bajo Armind fue "One" la cual fue bastante popular entre el público. El segundo sencillo, "Touch Me", fue comprado por el Ministry of Sound antes de que la canción fuese lanzada en un disco como sencillo. Van Buuren compuso esta canción utilizando el seudónimo de Rising Star.

El próximo sencillo que Armin lanzó, "Free", salió al mercado por R&S Records y al corto tiempo produjo "4 Elements" con Captivating Sounds, sub-división de Time Warner, usando el seudónimo Gaia. En aquel entonces van Buuren y DJ Tiësto se juntaron y trabajaron juntos en dos proyectos: Major League, que resultó en la producción de "Wonder Where You Are?" y Alibi, proyecto que dio a luz al sencillo titulado "Eternity". Major League se unió a Blackhole Records (que es propiedad de DJ Tiësto) y Alibi formó parte de Armind. El siguiente proyecto de van Buuren fue la colaboración con Ferry Corsten que se tituló "Exhale" y se lanzó como una producción de System F. El lanzamiento de "Exhale" causó bastante conmoción y en menos de un mes se le otorgó un disco de oro por el número de ventas que generó.

En conjunto con amigos asociados fundaron ARMADA Records, proyecto que debía el nombre a las iniciales de ARmin, MAykel y DAve. Sin tener la intención, el sello lleva el mismo nombre que la magnífica fuerza naval del siglo de oro español. Cabe mencionar que Armin es aficionado a la navegación.

En el 2000 Armin comenzó a producir canciones que mezclaban el progressive, el techno, el trance y el Electro House. El álbum de van Buuren titulado Basic Instinct vendió más de 10.000 copias e incluía el remix de la canción "Voila", originalmente producida por Moogwai. En el 2001, van Buuren produjo la obra maestra "The Sound of Goodbye" usando el seudónimo Perpetuous Dreamer, pista que llegó a alcanzar la primera posición en varios listados musicales. Van Buuren lanzó el álbum titulado In Motion el 6 de agosto del 2001. Dicho álbum contó con un estilo de trance más "puro" y además fue elogiado en los Estados Unidos. En años más recientes, Armin produjo varios remixes de pistas como "Walhalla" de Gouryella (ver Ferry Corsten y DJ Tiësto) y "Don't Call Me Baby" de Madison Avenue. Debido al éxito de dichos remixes, muchos músicos y productores han pedido que Armin remezcle sus canciones, pero van Buuren ha rechazado muchas de estas ofertas ya que ha decidido enfocarse en su propia música.

En junio del 2001 se estrenó el programa de radio llamado A State of Trance (conocido como ASOT) en la emisora holandesa ID&T, que contó con Armin van Buuren como anfitrión. A State Of Trance es un programa de dos horas que se transmite los jueves de cada semana con las principales novedades en música Trance y Progressive. Una de las razones por las cuales el programa contó con tanto éxito, aparte de por su calidad y su rápida difusión en internet via P2P y sitios dedicados a la música Trance, fue el hecho que se publicara el tracklist de cada programa en el sitio Web oficial de Armin van Buuren. Sin embargo en 2004 Armin anunció que, debido al cambio de licencia de emisión de ID&T que dejaría la música electrónica para pasar al Pop, se llevaría su programa a otra emisora. Tras un breve paso por ETN.fm, Armin se estableció en la emisora holandesa Fresh FM emitiendo allí su programa en su idioma nativo, mientras que contrató los servicios de TheRadioDepartment para licenciar el programa, en su edición internacional, a nivel mundial, programa que alcanza ya las 25 emisoras en diferentes países. Actualmente además de esas 25 emisoras, A State Of Trance puede ser escuchado en todo el mundo a través del canal de Trance de Digitally Imported Radio, radio por internet). El 25 de mayo de 2006, A State Of Trance celebró su episodio número 250 con una gran fiesta por todo lo alto en la discoteca holandesa Asta en The Hague. Desde allí se emitió el programa en riguroso directo a todo el mundo.

El 17 de mayo de 2007, Armin van Buuren celebró el episodio 300 de su programa de radio A State of Trance en Pettelse Schans's - Hertogenbosch (Holanda). Además, contó con la participación de conocidos DJ's como Aly & Fila, Marcel Woods, Menno de Jong, Sean Tyas y Markus Schulz.
Presentaciones en vivo
Mientras Armin trabajaba en Nexus, llegó a trabajar por largas horas, hasta siete por jornada. Van Buuren aprovechaba sus vacaciones escolares para trabajar más, ya que nunca ha dejado de disfrutar su trabajo. Además de ganar un poco de dinero en cada ocasión. A su vez, Armin Van Buuren ha trabajado en varias ocasiones en uno de los eventos dance más grandes y reconocidos a nivel mundial, Sensation, siendo estas presentaciones unas de las principales razones por las cuales es uno de los mejores y más reconocidos DJs en el planeta.

Así mismo ha logrado ganar al publico de varios países, en especial al de México por la realización de la canción Zócalo la cual menciona un centro de interés dentro de este país.
Reconocimientos
En el 2001 la revista DJ Magazine incluyó a Armin en su lista de Top-100 DJs mundiales; Armin entró en la posición número 27. En el 2002 van Buuren alcanzó la quinta posición en el ranking mundial y en el 2003, 2004 y 2005 se llevó el tercer lugar. En 2006, Armin van Buuren toma la posición # 2 del mundo, acercándose a Paul van Dyk que fue 2 años consecutivos el # 1 del mundo (desde el 2005 hasta el año 2006) según la misma revista.

Finalmente, el 25 de octubre del 2007, por votación fue electo como el mejor Dj del mundo según la afamada publicación DJ Magazine, cinco años después de haber entrado y haberse mantenido en el selecto grupo de los 10 mejores Dj, Armin logra ser reconocido como el # 1 del mundo.

En el 2008 repite el título de manera consecutiva del mejor Dj del mundo según la misma revista (Dj Magazine), situándose por encima de otros Dj´s altamente reconocidos como Tiesto y Paul Van Dyk.

Armin se ha presentado en más de 25 países y en todos se le ha recibido con brazos abiertos. En un concierto en el Dancetheater de La Haya (Países Bajos), van Buuren estuvo en el escenario por más de nueve horas. Armin también ha trabajado regularmente en las discotecas Passion (Reino Unido), Godskitchen, Gatecrasher, Slinky, Peach y Golden. En los Estados Unidos ha sido DJ "residente" de Glow en Washington DC y se ha presentado en Boston, Chicago, Denver, Nueva York y Los Angeles. Armin también ha sido "residente" de Godskitchen en Ibiza.
Discografía
1999 - Boundaries Of Imagination
1. Rising Star - Star Theme (Thank God For Music)
2. Sander Kleinenberg - Sacred (Sunrise Mix)
3. Matt Darey Presents Mash Up - Liberation (Ferry Corsten Remix)
4. Solar Stone - Seven Cities (Solar Stone's Atlantis Mix)
5. Markus Schulz - You Won't See Me Cry (Deepsky's Desert Farewell Mix)
6. DJ Georgio Presents Manjaro - Apperception
7. The Quest - C Sharp
8. Aria - Dido (Armin Van Buuren's Universal Religion Mix)
9. Lost Tribe - Gamemaster (Original)
10. DJ I.C.O.N. - Voco Me (Flim Flam Remix)
11. Perpetuous Dreamer - Future Funland (Main Mix)
12. Floyd - Come 2-Gether
13. BT & Paul Van Dyk - Namistai
14. Shane - C'est Musique (Armin Van Buuren's Rising Star Mix)
15. Major League - Wonder (DJ Ti?to & Armin Van Buuren Wonder Mix)
2000 - A State of Trance
01. Miller & Floyd - Colours (Humate Remix)
02. Chris Raven - I Lost You (Bartology Mix)
03. John Johnson - Impact (Van Bellen Remix)
04. Cabala - Dark Blue (Human's Movement's Cobalt Mix)
05. Pete Lazonby - Sacred Cycles (Quiver Mix)
06. Quadran & Tasha - The Love I Lost (Maxi Club Vocal)
07. Matt Darey - From Russia With Love (Original Mix)
08. Moonman - Galaxia (Solarstone Remix)
09. Tilt - Invisible (Lost Tribe Vocal Mix)
10. Andy Ling - Fixation (Airwave Remix)
11. Art Of Trance & Caroline Lavelle - Breathe (Dawnseekers Remix)
12. Alibi - Eternity (Armin Van Buuren's Rising Star Mix)
13. Slusnik Luna - Christish
14. Yahel - Devotion
15. The Infernal Machine - Realistic
16. L.S.G. - I'm Not Existing (Oliver Lieb Main Mix)
17. Tata Box Inhibitors - Freat
18. Kamaya Painters - Far From Over (Oliver Lieb Mix)
19. Albion - Air 2000 (Hybrid's Supersonic Remix)
20. Jonah - Crash (Funk Function Groove Mix)
21. Paul Grogan - The Touch
22. Fred Numf - Three Nights In A Blue Room
23. Gaia - 4 Elements
2001 - Basic Instinct
01. Argonaut - Going Through
02. Slide - Closure (Lounge Tech Mix)
03. Yahel - Runaway
04. Orientalist - Tron (Lemon 8 Mix)
05. Future Breeze - Smile (Van Bellen Mix)
06. Sister Bliss - Sister Sister (Nalin & Kane Mix)
07. Three Drives - Sunset On Ibiza
08. Starecase - Not So Blue
09. James Holden - Horizons (Way Out West Remix)
10. Nevada - Friends Till The End
11. Roland Klinkenberg - Inner Laugh
12. Chris Cowie - Therapy
13. Junkie XL - Bon Voyage
14. Three Phase & Dr. Motte - Der Klang Der Familie
15. Yahel - Sugar 1
16. Perpetuous Dreamer - The Sound Of Goodbye
17. Riva - Stringer
18. Pink Bomb - Indica
19. Tenth Planet - Ghosts
20. SPX - Straight To The Point
21. Rising Star - Touch Me (Armin Van Buuren Remix)
22. Traveller - Bright Sign (Trance Mix)
23. Signum - Solar Level
24. System F & Armin Van Buuren - Exhale
25. Natious - Amber (Oliver Lieb Mix)
26. Vincent De Moor - Green Heaven
27. Pulser - Cloudwalking (Original Mix)
http://i250.photobucket.com/albums/gg279/lionelcba10/parte2.png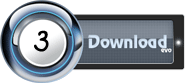 2001 - In Motion
01. Solid Sessions - Janerio (Harry Lemon Remix)
02. Dawnseekers - Shamen's Wake Up
03. Orinoko - Island (Saint And Sinners Remix)
04. Rising Star - Startheme
05. DJ Cyber - Marco Antonio
06. Marc Auerbach - Muke (Marc's Original Mix)
07. Evolution - Crocodile Man
08. Blakstone - One Thing
09. DJ Nukem - Instinct
10. Hi End System - Lost
11. Capetown - Stringrizer
12. D - Factor
13. Signum - 5 Yards
14. Vincent De Moor - Flowtation 2001
15. Sonic Inc - A Taste Of Summer (Fire & Ice Vital Remix)
16. Rank 1 & Sanokee - Such Is Life
17. Orion - See Me Here (Scope's Vocal Remix)
18. System F - Needlejuice
19. Yahel - U Inside
20. Ralphie B - Massive
21. Drax And Scott Mac - Sublime
22. Airwave - Save Me
23. Moogwai - The Labyrinth (Part 2)
24. Warrior - Voodoo (Oliver Lieb Mix)
25. Bismark - Just A Moment
26. Rising Star - Clear Blue Moon
2002 - Transparance
01. Sarah McLachlan - Fear (Hybrid's Super Collider Mix)
02. Way Out West Feat. Tricia Lee Kelshall - Mindcircus (DJ Dazzle's Royal Air Force Mix)
03. Busy Boys Feat. Nat' - Flow Emotion (Galea And Lush Mix)
04. Viridian - Sunhump (Classified Project Remix N2)
05. Joker Jam - Innocence (Paul Van Dyk TPOD Remix)
06. Weekend Players - Into The Sun (Riva Mix)
07. Space Lovers - Spacelover (Daniele Tino Space Dark Mix)
08. Konkrete - Law Unto Myself (Dub Version)
09. Alpha Breed - Beyond The Moon (Freejack's Energy Mix)
10. Robert & Jaron - Walls Of Indonesia
11. Aquanuts - Deep Sea
12. Taste Experience - Highlander (Ralphie B's Massive Mix)
13. Shane - Too Late To Turn (Armin Van Buuren Remix)
14. Project Medusa Vs. Exor - Moonshine (Exor Mix Part 2)
15. 2 Players - Signet
16. Midway - Monkey Forest
17. Futura Legend Feat. Christine - Restless Nature (Signum Remix)
18. Body-Shock - Mars-Plastic
19. 4 Strings - Into The Night (Coast To Coast Remix)
20. Avalanche - Friendzone
21. Push - Tranzy State Of Mind
22. Perpetuous Dreamer - Dub
23. Airwave Vs. Rising Star - Sunspot
24. M-Diva - Reachin' Out
25. Rank 1 - Awakening
2003 - 76
01. Prodemium
02. Precious
03. Yet Another Day (Ray Wilson)
04. Burned With Desire (Justine Suissa)
05. Blue Fear 2003
06. From The Heart (System F)
07. Never Wanted This (Justine Suissa)
08. Astronauts
09. Stay (Krezip)
10. Wait For You (Song For The Ocean) (Victoria Horn)
11. Sunburn
12. Communication
13. Slipstream (Airwave)
2003 - Universial Religion Vol.1
01. Mark Otten - Mushroom Therapy (Lightscape Mix)
02. Lolo - Extended Horizon
03. Scarab - Vagabond
04. Midway - Amazon
05. Motorcycle - As The Rush Comes (Armin Van Buuren Universal Religion Mix)
06. Mr. Sam Vs. Tim Coltrane Pres. The Tribute - One More Day
07. Envio - Touched By The Sun
08. Electrique Boutique Feat. Taz - Real (12'' Instrumental Mix)
09. Filo Of Peri - Elevation
10. M.I.K.E. - Turn Out The Lights
11. Armin Van Buuren - Song For The Ocean (Instrumental)
12. Laura Turner - Soul Deep (Signum Dub)
2004 - A State of Trance 2004
CD1
01. Mark Otten - Traquility
02. Solid Globe - Sahara
03. Whirpool - Under The Sun (Solar Stone Rmx)
04. Three Drives - Signs From The Universe
05. Airwave - Lady Blue (Original Beat Mix)
06. Kyau vs Albert - Velvet Morning (Aalto Rmx)
07. Fictivision vs Phynn - Espace (Phynn Mix)
08. Perpetuous Dreamer - Future Funland (Astura Mix)
09. Active Fight - The Search For Freedom
10. Super 8 - Alba
11. Ocean Lab - Satellite (Original Above & Beyond Rmx)
12. Robert Nickson - Spiral
13. Armin Van Buuren - Burned With Desire (Rising Star Rmx)

CD2
01. Perry O'Neil - Kubik
02. Valentino - Flying (Sultan & The Greek Mix)
03. Michael Burns - Ambience
04. Peter Martin Presents Anthanasia - Perfect Wave
05. St John vs Locust - Mind Circles (Perry O'Neil Rmx)
06. Remi & Roland Klinkenberg - Fearless
07. Solar Stone vs Scott Bond - Naked Angel
08. Mike Presents Fascinated - Totally Fascinated
09. Mono - Rise
10. Envio - Time To Say Goodbye (Passiva Mix)
11. True Form - Forbidden Colors
12. Artic Quest - Offbeat
13. Terry Bones vs Fred Baker Pres. Water Planet - Introspection (John Askew Mix)
2004 - Armin Van Buuren & Jan Vayne - Classical Trancelations
01. Mark Otten - The Promise Of A New World (Mark Otten mix)
02. Markus Schulz - Miami Sunset (Markus Schulz mix)
03. Armin van Buuren - Fruits & Passion (Armin Van Buuren's Downtempo mix)
04. Envio - Paris (Envio's Chilout Mix)
05. Fred Baker - Canon Ball (Fred Baker Chill mix)
06. Laurence Rapaccioli - A concert in the clouds (Arksun Chill mix)
07. Peter McCowan (Alucard) - Laments Of The Lost (Alucard's Chilled mix)
08. Andrew K. & Simon Oates - Sweet Symphony (Junk Science mix)
09. Leon Bolier - 10pm (Subsphere Chillout Mix)
10. Fred Baker & Terry Bones - Heaven's Air (Fred Baker vs Terry Bones mix)
11. Vincent de Moor - Pictures (Vincent de Moor Mix)
12. Fred Baker - Welcome To A New World (Fred Baker mix)
13. Tim Hornsby - The Verge (Tim Hornsby Mix)
14. Dmitry Almazov & Sergey Vinogr - The Purple Point (Bobina Mix)
15. Leon Bolier - Divided (The Boiler Room Mix)
16. Haakon Vingelsgaard - Dear Lilly (Haak Mix)
17. Joris van der Straten - Air A Pull (C-Quence Mix)
18. Ronald Hagen & Pascal Minnaard - Prosperity In A New World (Signum mix)
19. Leon Bolier - Mea Culpa (Subsphere Mix)
20. Leon Bolier & Bart Bolier - 2nd Season (Mindsensation remix)
2004 - Universal Religion (Live From Armada at Ibiza)
01. Synergy - Hello Strings
02. Tilt - The World Doesn't Know
03. Lolo - Why
04. Ridgewalkers - Find (Andy Moor Mix)
05. Audioholics - External Key
06. Perry O'Neil - Waveforce
07. Deepsky - Talk Like a Stranger (Markus Schulz Mix)
08. Probspot - Foreplay
09. Tranquility Base - Surrender
10. Mirco De Govia - Voller Sterne (Super 8 Remix)
11. Enmass - CQ (Seek You)
12. Active Sight - Out of our Lives
13. Signum - The Timelord
14. Armin vs M.I.K.E - Intruder
2005 A State of Trance - The collected 12" mixes
CD1
01. Questia - Nexus Asia
02. Pulser - My Religion
03. Outback - Minds in Motion
04. Signum - Push Through
05. Questia - Crystal Clouds (Subsphere Remix)
06. Firewall - Sincere (Lange Mix)
07. Envio - Touched by The Sun (Original Mix)
08. Filo & Peri - Elevation
09. Envio - Touched by the Sun(Endre Mix)
10. Empirical Labs - Turtle Beach (Outback Remix)

CD2
01. Scarab - Vagabond
02. St. John vs Locust - Mind Circles
03. Cern - The Message (Northern Mix)
04. Filo & Peri - I:95
05. Robert Nickson - Spiral
06. Firewall - Kilimanjaro
07. Envio - Time To Say Goodbye
08. Signum feat. Anita Kelsey - Come Around Again
09. Outback - State Of Emergy
10. Markus Schulz pres. Elevation - Clear Blue (Airwave Remix)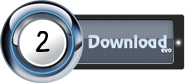 2005 - A State of Trance Party One
Disk 1: Dark
01. Peter Martin Presents Anthanasia - Simply Blue
02. Nu Frequency - 808
03. Andy Moor - Halcyon
04. Ahmet Ertenu - Why (Derek Howell Mix)
05. O.Lieb Vs. Preach - Papel (Preach Remix)
06. Remy - Crackdown
07. Gabriel & Dresden - Arcadia
08. Tilt - Twelve (Max Graham Remix)
09. Matthew Dekay Vs. Proluctors - The Deep Show
10. Recluse - Emotional Void
11. Adam White Featuring Martin Grech - Ballerina
12. Blank & Jones - Perfect Silence (E-Craig 212 Vocal Mix)
13. Kyau Vs. Albert - Made Of Sun (Kyau Vs. Albert Hard Dub - Armin Van Buuren Edit)
14. M.I.K.E.- Massive Motion
15. Eye Wall - Bad Deal
16. Hammer & Bennett - Language (Santiago Nino Dub Tech Mix)
17. Liquid Overdose - Ancient Space (Fred Baker Remix)


Disk 2: Light
01. Interstate - I Found You
02. Hidden Logic Pres. Luminary - Wasting
03. Markus Schuldz - First Time
04. Max Graham Feat. Jessica Jacobs - I Know You're Gone
05. Mike Foyle Pres. Statica - Space Guitar
06. Ave Mea - In The End
07. Elevation - Ocean Rain
08.[i][/i] Locust - Aerospace (Probspot Remix)
09. Armin Van Buuren - Shivers
10. Enmass - Beyond Horizon
11. Kyau Vs. Albert - Falling Anywhere (Rework)
12. Fragile Feat. Alex Lemon - Inertia (Armin Van Buuren Remix)
13. Sophie Sugar - Call Of Tommorow (John O'Callaghan Remix)
14. Marcos - Cosmicstring
15. John Askew - Mood Swing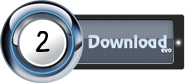 2006 - A State of Trance Classics
CD1
1. Delerium Feat. Sarah Mclachlan - Silence (Tiesto's "In Search Of Sunrise" Remix)
2. B.B.E. - Seven Days And One Week
3. System F - Out Of The Blue
4. Armin Van Buuren - Communication Part One
5. Motorcycle - As The Rush Comes (Sweeping Strings Mix)
7. Veracocha - Carte Blanche
8. Underworld - Born Slippy
9. Three Drives On A Vinyl - Greece 2000

CD2
10. Gouryella - Gouryella
11. Iio - Rapture (John Creamer & Stephane K Remix)
12. Yahel - Voyage
13. Perpetuous Dreamer - The Sound Of Goodbye (Armin's Tribal Feel)
14. Carlos - The Silmarillia
15. System F - Cry
16. Art Of Trance - Madagascar (Ferry Corsten Remix)
17. Ridgewalkers Ft. El - Find (Andy Moor Remix)
18. Hybrid - Finished Symphony

CD3
19. Tiesto - Suburban Train
20. Armin Van Buuren - Blue Fear (Original 1996 Mix)
21. Age Of Love - Age Of Love (Jam & Spoon Watch Out For Stella Mix)
22. Pulser - Cloudwalking ( Astral Mix)
23. Solid Sessions - Janeiro
24. Solid Globe - Sahara
25. Kamaya Painters - Endless Wave
26. The Quest - C-Sharp
27. The Thrillseekers - Synaesthesia

CD4
28. System F Ft. Armin Van Buuren - Exhale
29. Gouryella - Tenshi
30. Ralphie B. - Massive
31. Andain - Beautiful Things (Gabriel & Dresden's Unplugged Mix)
32. Galaxia - Moonman
33. Moogwai - Viola ( Armin Van Buuren Remix)
34. L.S.G. - Netherworld
35. Gabriel & Dresden - Arcadia
36. Kernkraft 400 - Zombie Nation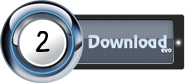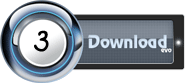 2006 - A State of Trance On the beach
01. Mike Foyle – Shipwrecked (John'O'Callaghan vs Mike Foyle Club mix - AvB intro edit)
02. Sunlounger - White Sand
03. Leon Bolier & Elsa Hill - No Need to come back (vocal mix)
04. Matthew Dekay - Timeless (Digifruitella dub)
05. Karen Overton - Your Loving Arms (Club mix)
06. DJ Shah - Beautiful (Glimpse of heaven) (Long Island dub)
07. Niyaz - Dilruba (Junkie XL Remix)
08. Basic Perspective - Small Step to the Other Side (Elevation remix)
09. Zirenz - Edge of Space (Whiteroom remix)
10. Jody Wisternoff - Cold Drink, Hot Girl
11. Incolumis - One With Sanctuary
12. Jose Amnesia vs. Shawn Mitiska - My All (Flash Brothers remix)
13. Envio - For You (outro edit)
2006 - A State of Trance In the club
01. Arksun - Arisen
02. Fable - Above
03. O'Callaghan & Kearney - Exactly
04. AlbertKyau - Walk Down [Kva Club Mix]
05. Kuffdam & Plant - Dream Makers [Original Mix]
06. M.I.K.E. - Voices from the Inside [M.I.K.E.'s Progressive Mix]
07. DJ Governor - Red Woods
08. AlbertKyau - Kiksu [Original Mix]
09. Hiroyki Oda - Transmigration
10. SignumUnder Sun - Captured [Sebastian Brandt Remix]
11. KaymakMannih - World Gone Mad
12. Stoneface & Terminal - Venus
13. Armin van Buuren - Control Freak [Sander Vandoorn Remix]
14. Thomas Bronzwaer - Shadow World [Original Mix]
15. Giuseppe OttavianiMarc Van Linden - Until Monday
16. Armin van Buuren - Sail
[b]2007 - 10 years [/b]
CD1
01. Armin Van Buuren - Hymne
02. Armin Van Buuren - Sail
03. Armin Van Buuren Feat. Racoon - Love You More (Vocal Mix)
04. Armin Van Buuren - Communication Part 3
05. Armin Van Buuren Feat. Ray Wilson - Yet Another Day
06. Armin Van Buuren Feat. Justine Suissa - Burned With Desire
07. Armin Van Buuren - 4 Elements
08. Armin Van Buuren - Sound Of Goodbye (Dark Matter Remix)
09. Armin Van Buuren - Clear Blue Moon
10. Armin Van Buuren - Blue Fear
11. Armin Van Buuren Feat. System F - Exhale

CD2
01. Armin Van Buuren - Who's Watching (Tonedepth Remix)
02. Armin Van Buuren - Saturday Night (Club Mix)
03. Armin Van Buuren Feat. Gabriel & Dresden - Zocalo
04. Armin Van Buuren Vs. Rank 1 Feat. Kush - This World Is Watching Me
05. Armin Van Buuren Feat. Airwave - Sunspot
06. Armin Van Buuren - Touch Me
07. Armin Van Buuren - Simple Things
08. Armin Van Buuren - Shivers (Alex M.O.R.P.H. Red Light Dub)
09. Armin Van Buuren Feat. Justine Suissa - Wall Of Sound (Airbase Present Parc Remix)
10. Armin Van Buuren vs. M.I.K.E - Intruder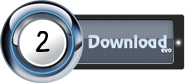 2007 - A State of Trance 2007
CD1
01. Cerf, Mitiska & Jaren - Light The Skies (Retrobyte's Classic Electrobounce Mix)
02. Chris Lake - Carry Me Away
03. Sultan & Ned - Together We Rise
04. DJ Shah Feat. Adrina Thorpe - Who Will Find Me
05. Kirsty Hawkshaw Meets Tenishia - Reasons To Forgive
06. Rio Addicts - The Distance
07. Jose Amnesia Feat. Jennifer Rene - Wouldn't Change A Thing
08. Sunlounger - In & Out (DJ Shah Rework)
09. Alex Bartlett Feat. Anthya - Touch The Sun (Rank 1 Remix)
10. Blizzard - Kalopsia
11. Kyau & Albert - Always A Fool (Album Extended)
12. Global Illumination - Tremble

CD2
01. Armin Van Buuren - Miserere
02. Armin Van Buuren - Rush Hour
03. Terry Ferminal Vs. Mark Sherry - Walk Away (Terry Ferminal Mix)
04. Albert Vorne - Formentera What (Gareth Emery Remix)
05. Michael Dow - Ascent
06. Rex Mundi - Perspective
07. Ronski Speed Feat. Sir Adrian - The Space We Are (Acapella)
08. Markus Schulz Vs. Chakra - I Am
09. First State - Evergreen
10. Mike Foyle - Firefly
11. Nic Chagall - What You Need (Hard Dub)
12. Filo & Peri Feat. Eric Lumiere - Anthem
13. Lost Witness Vs. Sassot - Whatever (Aly & Fila Remix)
14. Fkn Feat. Jahala - Why (Aly & Fila Remix)
15. Sophie Sugar - Day Seven
16. Sean Tyas Pres. Logistic - One More Night Out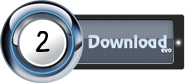 2007 - Shivers
01. Wall Of Sound
02. Empty State
03. Shivers
04. Golddigger
05. Zocalo
06. Gypsy
07. Who Is Watching
08. Bounce Back
09. Control Freak
10. Serenity
2008 - Imagine
01. Imagine
02. Going Wrong (with DJ Shah feat. Chris Jones)
03. Unforgiveable (feat. Jaren)
04. Face To Face
05. Hold On To Me (feat. Audrey Gallagher)
06. In And Out Of Love (feat. Sharon den Adel)
07. Never Say Never (feat. Jacqueline Govaert)
08. Rain (feat. Cathy Burton)
09. What If (feat. Vera Ostrova)
10. Fine Without You (feat. Jennifer Rene)
11. Intricacy
Artista: Armin Van Buuren
Album: Imagine Remixes
Genero: Trance and Progressive
Fecha de lanzamiento: 11 de Febrero
Calidad del Audio: Codificado a 128kbps (Suena exactamente igual que a 320 gracias a metodos de compresion muy exactos del Adobe Audition, ocupando mucho menos lugar.)
Cantidad de links: 3 (dos de 98,6 MB y uno de 50,6 MB )
Servidores: Zshare, uploaded.to, Filefactory, Rapidshare, Megaupload, Megashares



Tracklist:

01. Armin van Buuren - Face To Face (Martin Roth Remix)
02. Armin van Buuren - Unforgivable feat. Jaren (First State Smooth Mix)
03. Armin van Buuren - In And Out of Love feat. Sharon Den Adel (The Blizzard Remix)
04. Armin van Buuren - Never Say Never feat. Jacqueline Govaert (Myon & Shane 54 Remix)
05. Armin van Buuren - Rain feat. Cathy Burton (W&W remix)
06. Armin van Buuren - Fine Without You feat. Jennifer Rene (Sied van Riel Remix)
07. Armin van Buuren - What If feat. Vera Ostrova (Ohmna Remix)
08. Armin van Buuren - Hold On To Me feat. Audrey Gallagher (John O'Callaghan Remix)
09. Armin van Buuren - Imagine (Paul Miller remix)
10. Armin van Buuren - Going Wrong With Dj Shah & Chris Jones (Alex M.O.R.P.H. B2B Woody van Eyden Remix)
11. Armin van Buuren - Never Say Never feat. Jacqueline Govaert (Omnia Remix)
12. Armin van Buuren - What If feat. Vera Ostrova (Arnej Remix)
13. Armin van Buuren - Intricacy (Thomas Bronzwaer Remix)
14. Armin van Buuren - Rain feat. Cathy Burton (Cosmic Gate Remix)
15. Armin van Buuren - Unforgivable feat. Jaren (Stoneface & Terminal Vocal remix)
16. Armin van Buuren - Going Wrong With Dj Shah & Chris Jones (Sean Tyas Remix)
17. Armin van Buuren - In And Out of Love feat. Sharon den Adel (Richard Durand remix)

El pass para todos los archivos es:
www.3lanet.com